Shop by Bodystyle at AutoNation USA in Kennesaw
Shop by Price at AutoNation USA in Kennesaw
RepairSmith- Mobile Mechanics Near You
No need to schedule your day around a service appointment. With RepairSmith by AutoNation, your life can stay in motion. Our ASE-Certified TechXperts will come to your home or office. The whole experience is effortless, too, with easy online appointment scheduling at your fingertips.
So, kick back, relax and enjoy your day. We'll take care of the rest.
New Arrivals
2012 Volkswagen Touareg Spor…

Quick Specs

Sport Utility
Gray Exterior
3.6L V6 CYL Engine

View Details

2020 Volkswagen Atlas 3.6L V…

Quick Specs

Sport Utility
White Exterior
3.6L FSI Engine

View Details
Monday

9:00AM - 8:00PM

Tuesday

9:00AM - 8:00PM

Wednesday

9:00AM - 8:00PM

Thursday

9:00AM - 8:00PM

Friday

9:00AM - 8:00PM

Saturday

9:00AM - 8:00PM

Sunday

11:00AM - 5:00PM
Call AutoNation USA Kennesaw:
Located at:
2275 Barrett Lakes Blvd NW
Welcome to AutoNation USA Kennesaw in Kennesaw, Georgia
Searching for a used vehicle in the Northwest Georgia area? Look no further than AutoNation USA Kennesaw, a used car dealership serving Kennesaw,
Marietta
,
Woodstock
, and
Roswell
. Conveniently located in Kennesaw, Georgia, AutoNation USA Kennesaw is home to a variety of used
sedans
,
trucks
,
SUV's
, and
minivans
. Our knowledgeable staff will help you find the car of your dreams in no time!
When it comes to
financing
, that's where our car loan specialists step in. We're here to help you by going over every option clearly, and will work hard to find the right plan for you. Whether adding accessories or protection packages, or figuring out the final details of your loan or finance package, let us guide you along the way.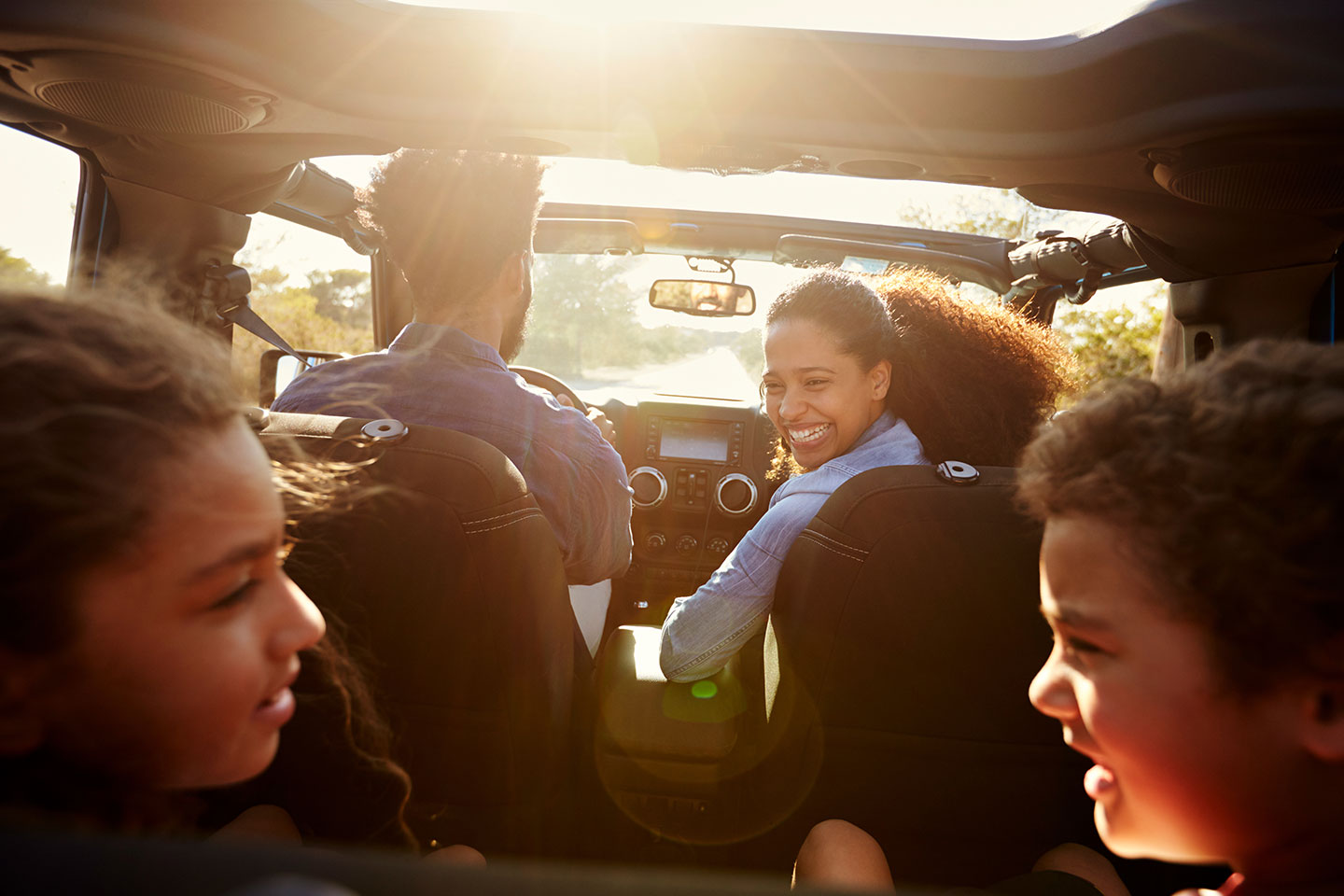 Quality Used Vehicles in Kennesaw, GA at AutoNation USA Kennesaw
Here at AutoNation USA, it is our mission to be the automotive home of drivers in the Kennesaw, GA  area. We provide a vast selection of used vehicles, exceptional car care and customer service with a smile!
Our local used car dealership keeps a great stock of used cars, trucks, and SUVs in inventory. With competitive prices offered on every pre-owned model for sale on our lot, you won't find a reason to visit any other dealership in the Kennesaw, GA area. Stop into AutoNation USA Kennesaw today, or call us at (470) 826-2625.
Recent Reviews from AutoNation USA Kennesaw
Thank you for all the help purchasing our car. Everyone was so kind and patient. We truly appreciated that Michael applied no pressure at all and allowed us to take our time on the test drive and allowed us to have some time to ourselves to discuss our decision. He also was the most knowledgeable salesman we encountered after many visits to other dealers. Keon was also very friendly and knowledgeable. On top of being efficient with our paper work, we spent a good amount of time talking with him about our dog, which grants him 5 stars alone!! Overall our experience here was great and everyone we encountered was so nice and are definite assets to Autonations team.
Corinne Fitzgerald
Jun 9, 2023
Very easy to deal with. Tad Savell was good to work with.
Thomas Woolfolk
Jun 7, 2023
Outstanding customer service! I was lucky enough to deal with Chris Conrey, the general manager. He was so accommodating to show me every detail of the cars I was interested in. This is a trustworthy group of salespeople!
Marla Baldwin
Jun 7, 2023
Mr Salazar was very courteous and professional. Great experience.
E Slayton
Jun 6, 2023
Chantelle Burks was fantastic! She was very knowledgeable and helpful. After the sale, she drove me home. I highly recommend Chantelle!!
Mary Blanchard
Jun 5, 2023
I worked with James Taylor at the Kennesaw dealership and it was an awesome and stress free transaction.
Tim Johnson
Jun 3, 2023
Maria was our sales representative, she provided us with a stellar customer experience! Professional, personable, and knowledgeable about cars which is valuable when answering our questions.
Lourdes Ruiz Toledo
Jun 2, 2023
Maria Wiley was our sales representative, she provided us with a stellar customer experience! Professional, personable, and knowledgeable about cars which is valuable when answering our questions.
Lourdes Ruiz Toledo
Jun 2, 2023
I was skeptical about going into another dealership due to my past experiences. When I say the team at AutoNation of Kennesaw are phenomenal!!! I mean it!!! From start to finish Oscar was thorough, honest and informative! Keon- there's no words!! The guy is a "ROCKSTAR!!" The color, the make, the model and the interior is what I prayed for and GOT IT!!!!!! I will be considering this location for the next auto purchase!!
Veronica Elms
May 29, 2023
Mason and Tad were amazing! Great experience!
Katrina Thomas
May 29, 2023
Everyone was super helpful, James Taylor made this easy!
paige ewald
May 27, 2023
Great Experience - Kalon Fields was fabulous!
David Y. Mitchell
May 27, 2023
Everyone was super helpful. James Taylor made this an easy experience, and took a lot of stress off of us in this process. Would definitely recommend coming here.
Paige
May 27, 2023
Maria & Kalon & Keon beyond helpful. Had a great experience shopping here will recommend 1000x . Thank you so much
Mohamed Camara
May 26, 2023
Top notch! Courteous, friendly, respectful, professional.
Denna Neff
May 26, 2023
Jose was great, made it super easy to sell my car , thank you
Nicholas Kirtadze
May 22, 2023
I was greeted once coming in the dealership and immediately directed towards Janet, who provided excellent customer service. The process was quick and easy. Taking less than 1 hour to complete and I was out the door.
Consultant ERIS
May 22, 2023
Very smooth and painless s process to purchase my car.
Ryan Singer
May 20, 2023
I'm happy to mention Mr. James Taylor showing me around Autonation today. Showed me the right car and we're working out the details. After being weary of all the alternative sales talk, this was what I needed to pick a car. Big thanks to James.
Mark Andresen
May 19, 2023
Where do I start. There is nothing better than going to a dealership and being treated like family. No pushy salesman, Tad Savell was amazing. Tad spoke the truth and if he didn't know the answer he found it. Stayed with us for the entire purchase. When we got to the finance Manger Mason exceeded our expectations by continuing to treat us like family. He joked with us and got us Blythe best deal in this crazy market with everything we asked for. Please go see autonation USA and work with them. You will not be dissatisfied.
michael tthomas
May 18, 2023
I'm sure they are great for purchasing a vehicle, but they didn't want to pay a decent price for my car. 2014 Subaru Outback. Nothing wrong but they said when they brought up it 4000 rpm it was slow. I never get the engine to that peak in rpms. Crazy. I will sell myself
Barbara Summers (June)
May 17, 2023
Oscar and Grant was very helpful. Will shop here again
Nathaniel Beasley
May 16, 2023
Oscar and Grant were very helpful. Will shop here again
Nathaniel Beasley
May 16, 2023
Janet was great. She helped me through the selling experience as was friendly and knowledgable. I received the best and fairest price for my vehicle from them. If you want to sell your car, this is the place to go.
steven dalessio
May 15, 2023
Thank you to the wonderful staff! And a huge thank you to Mike Schultz and Mason for getting me a great deal on my new suv. They were a pleasure to work with!
Jacquia Melvin
May 14, 2023
10/18/22 Great, Unexpected Find at AutoNation. I was heading to another dealership to buy my car BUT was detoured here because of a recommendation from a friend and was VERY SATISFIED with my choice. From start to finish, every step of the way was done professionally and with great care to make sure I found the right vehicle for me. The staff was spot on and wasn't overbearing. Fatima, Rachel, Law, and Grant were all attentive, personable, and amazing at their jobs. There is no question that this dealership is a family, and if you're looking to buy a used vehicle or trade one in with them, you will be welcomed in with open arms. 👍👍 UPDATE : As in anything that is used, you run into some issues. It started with a low oil light a week after purchase (10/25/22). I assumed they didn't do an update service before sale, no problem. I got the service done. A week later, (11/2/22)the light came on again and again on (11/4/22) I went back to the place of service and got a top off and called Fatima at AutoNation. She and Grant instructed me to get a diagnostic to find the real issue. The only thing that is a bit of a hangup is that AutoNation Kennesaw doesn't have a service department on site. You're instructed to go to an AutoNation dealership to have a diagnostic done. But in my case I was not able to because my car was an Audi. There are no autonations nearby to service or do a diagnostic for an Audi in their system. They only service the car make they sell. So I found a place that works on Audis who did the diagnostic on my car (Oliver's European Service Center in Marietta, review pending). and found engine trouble. Thank God I had the AutoNation Limited warranty and had invested in the extended warranty. So now I have taken the car to the European shop to get the work started as of (11/8/22) Update: (11/18/22) As of date, the warranty company is giving Greg, a service guy at Oliver European, a hard time for the repair needed. Update: (5/10/23) It has been a while but still the extended warranty company is delaying things, but Greg at Oliver's European Service Center is still on them for a total replacement of the engine and not a repair. Also, in the meantime, had other issues come up. The horn stopped working, got that fixed today along with the AC compressor that also stopped working. Will update the review when I hear anything.
Natalie Reed
May 10, 2023
5 stars for Jose! He was awesome helping me sell my car. He was knowledgeable, patient through some hoops with my bank, and got us a great deal! Ask for him if you want to sell your vehicle
Leah Jean-Francois
May 9, 2023
really really nice people, helped me find a car and took their time with me.
Kai Zee
May 6, 2023
I am so happy with my vehicle purchase, Tad did a great job and was super nice during the whole process. I found this car on a whim and I never shopped with Auto nation before but I am now. Good selection but I was looking for something specific and it was there on the lot I drove 2.5 hours to buy the car.
Michael "Ryan" Smedley
May 5, 2023
Maria was great! She had no problems answering any questions I had and was so sweet! She was very knowledgeable about the vehicle we were interested . Thank you for everything today!!!
Kennedy Shannon
May 4, 2023
Maria was very honest polite and courteous. Definitely recommend!!!
285 AUTO GLASS
May 2, 2023
First time customer. The good pricing points on their cars was definitely surprising for a dealership. The customer service atmosphere was very friendly and not pushy. I made a decision to purchase a car within two hours of stepping out to the car lot; and I was not desperate to purchase a car. The dealership does not haggle, but their retail pricing is not going to make you choke.
Judge T
May 1, 2023
Jose was excellent dealing with my wife, she only had good positive things to say about him. Made the experience easy for her and offered us a solid price for our vehicle. First time using AutoNation but will be back if ever needed.
Tyler Barnes
Apr 28, 2023
I had a great experience nice clean dealership my rep Kyle was super nice and helpful through the whole process. My cousin will be needing a car in the future and I'll send him your way.
Christopher parks
Apr 25, 2023
Jose was great to work with. Process felt a unnecessarily long
Miguel Acevedo
Apr 24, 2023
Grant helped is purchased our car.. He provided a great experience, professional, caring and made us feel special. I would do business again with Grant. Thank you so much!!
Angelo Ruscetta (Master Barber)
Apr 24, 2023
They were awesome! Not pushy and very easy to deal with.
Heather Harrison
Apr 22, 2023
Great folks! Tad was great! Very easy and laid back! No one was pushy- very patient - easy process from start to finish! Thank you Auto Nation USA
Heather
Apr 22, 2023
Kalon is the best! Great experience.
Mark Wilson
Apr 19, 2023
I can't explain how much Maria helped me out at the dealership she help me find my dream car and she was so nice!
Crystal nev
Apr 19, 2023
Working with Kalon was a great experience!
Ben wilson
Apr 19, 2023
I honestly want to give Ms. Maria Wiley her flowers because her energy and enthusiasm is unmatched! The entire dealership is wonderful but definitely ask for Ms. Wiley, you'll thank me later!!
Austin Hall
Apr 19, 2023
Maria was great! She greeted me right when I came to the door and her customer service was great. I couldn't be any happier!
Atlantiaja Grant
Apr 19, 2023
I recently purchased a 2017 Mercedes C300 Coupe 4Matic from AutoNation Kennesaw. Oscar went out of his way giving me the confidence and guidance with my purchase. By far the best customer service.
Doniel Butler
Apr 19, 2023
I recently purchased a 2017 Mercedes C300 Coupe 4Matic from AutoNation Kennesaw. Oscar went out of his way giving me the confidence and guidance with my purchase. By far the best customer service I've ever had. The process was smooth and quite easy. I'll definitely be back in the future to purchase another car. Thanks again for the great experience.
Doniel
Apr 19, 2023
We had a wonderful experience purchasing a car for our 16 year old! Our sales associate Tad was super helpful and stayed extra long hours to help us finish the purchase. Highly recommend stopping by AutoNation USA and asking for Tad!
Megan Buchholz
Apr 16, 2023
Had a great experience here! Was super easy to buy a car and our salesman Tad was very helpful throughout the whole process.
Helene Buchholz
Apr 16, 2023
Great Experience buying here! Buying a car for our 16 year old was easy and fun. Our salesman Tad was great and knowledgable. 10 out of 10.
Car Guru
Apr 16, 2023
Tad, Nirobi and Grant were great. From start to finish they made the whole experience great. After buying my Volkswagen CC from them, their follow up service made me feel like family. I highly recommend!
Dedrick Stanfield
Apr 15, 2023
I was wary of buying a used car to begin with. Tad was so friendly and helpful, he set my mind at ease. I love the car; I loved the experience. All my friends and family are going to be coming to see Tad. Nick in finance was so patient and helped us through the paper work. I highly recommend you give AutoNation USA Kennesaw a try. You will not be disappointed!
Alvin Ortiz
Apr 15, 2023
Worked with Sam on the purchase of my truck. He was extremely helpful and knew all the information i needed. You can trust this dealership with your purchase, they want to help people.
samuel douglas
Apr 14, 2023
excellent experience
Ms. Kay
Apr 14, 2023
It was awesome the atmosphere it great here the people were honest and didn't play a lot of unexpected games I would recommend a friend
Nick
Apr 14, 2023
I'll give this place 4 out of 5 stars. The only reason why, because the process was a bit long but Oscar Bryant was amazing. He was very informative and helpful through out the process of me buying a car for the first time. I would highly recommend you to work with and ask for Oscar Bryant !
Key
Apr 12, 2023
Loved my experience with this dealership. Oscar, Keon, & Christian helped me out a lot with purchasing my first car. I was able to buy a 2015 Kia Forte with all of their help <3 very happy with my purchase.
Chelsea
Apr 12, 2023
I just want to give a huge S/O to My guy Christian , Niroby & the goat Keon ! Y'all have been nothing but the best and Christian bro you've been so understanding and helpful with this process! You made it easy for myself thank you again y'all need 10 stars ! & S/o to Correy as well for helping me soon as I walked in ! That's what it's about
Rico Jones
Apr 11, 2023
HUGE shoutout to Oscar, Christian, & Keon for helping me get my first car today ❤️! They all worked so hard collectively to make this happen, thank y'all again :)))
ChelseaShatrell
Apr 7, 2023
Everyone had a very nice attitude and Oscar was very helpful to me and my parents when we were deciding to buy my new car.
Matthew Hall
Apr 6, 2023
Really nice people, nice facility, worked with us to get us the payment we wanted and gave us more on our trade in! Would recommend!
Marcus
Apr 4, 2023
Great people, great sale team....
kunle adebola
Apr 3, 2023
Maria the Sales Manager, Niroby the Sales Manager and Jabari the Finance Manager were amazing. Amazing customer service and sales process. Thank you!
Mercedes Jackson
Apr 3, 2023
Tad was great worked with my daughter on her first car
David Houston
Apr 3, 2023
Everyone was so kind and patient in helping me buy my first car! They were So knowledgeable in everything they do! Would recommend to anybody!
Jhouston
Apr 3, 2023
See Sam. He helped us with everything, drove 3+ hours to pickup my car and was the nicest guy. No pressure whatsoever. When all the details were hammered out finance tried to high pressure sell an extended car warranty but Starr was even nice with that. I recommend. Thanks guys.
Jason Newby
Apr 1, 2023
Correy did an amazing job trying to find me a Yukon but none were to be found in this area, and went out of his way to find something! Please take my word who's been in the Automotive business for 35 years this type of service is Very Rare!!! I would definitely come and visit Correy!
GERALD MARTIN
Apr 1, 2023
Our salesman, Mr. O. Bryant, is an outstanding, professional, and personable gentleman. He went above and beyond to help us. Also the sales manager and Finance manager were very professional. I would recommend you dealing with Mr. Bryant to help you find your next vehicle.
Lora P
Mar 30, 2023
Great experience, great staff and fair pricing. They were quick but thorough and explained their process to me. Highly recommend selling your car here if you're in the market to do so!
Natalie Jackson
Mar 29, 2023
Ricardo was my first contact. I was selling a car and decided to go to Kelley blue book online. From there I was given an estimated offer and a choice of dealerships to have contact me and assist with the sale. Ricardo called me right away and set up an appointment, also right away. Very friendly, informative salesman! I had to reschedule my appointment to a day that Ricardo was off for a family emergency, so Ricardo made sure that arrangements were made for another salesman to take care of me, Jose. When I arrived, Ricardo texted me to make sure I was being taken care of and stayed in touch by text during the process as well. I was seen by Jose and he was so friendly and welcoming! He offered me a cold bottled water and went to work for me. He was very calm, explained my offer and handled the paperwork very quickly and hassle-free. The dealership has a great vibe, easy-going and pressure-free. This is a much better way to sell a car rather than selling privately—no haggling, advertising, etc!
Abby Kerr
Mar 27, 2023
I've worked with a lot of dealerships over the years. Some good, some not so good, so I've got something to compare against. I can honestly say that while working with Jose to sell my car to this dealership, I found that he clearly was one of the best I've ever encountered. Jose consistently had a great demeanor, good sense of humor, and a relaxed professionalism that was natural and genuine. Thanks for an excellent experience, Jose!
Stephen Casole
Mar 25, 2023
Maria Wiley was a great sales person to work with on the purchase of our newer car. Would highly recommend her.
Gary Tetreault
Mar 25, 2023
Sam was easy to work with and did a great job. It was his first day on the job and he has a lot of experience in making buying easy and quick! When you go in ask for Sam!
Antonio wyche
Mar 25, 2023
Chris was really great and helped so much during the process !
Daija Lowe
Mar 24, 2023
I recently went here to sell my car based on a Kelly blue book quote I received. I had a great experience and Ricardo was so friendly and courteous. He was very helpful through the process. He explained everything and I would definitely do business here again.
D San
Mar 13, 2023
Mr. Oscar Bryant was so understanding and patient throughout the whole process of me getting my first car. I'm so thankful I got to work with someone as great as him!!
Laniaya B
Mar 12, 2023
Maria was fantastic partner in helping me buy a new car! Very kind and patient with all of my shenanigans (sorry again for not warning you when I tested the brakes). She never pressured me at all and answered all of my questions. 10/10 would buy heavy equipment from her again
Chris Pollard
Mar 8, 2023
Michael and Star was very helpful and patient with helping me get the car that I wanted I highly recommend this place and they are super friendly
Mya Hill
Mar 6, 2023
Christian and Starr were great to work with, they made buying my car very easy.
Tony Chaapel
Mar 5, 2023
They have so much knowledge about the inventory in stock. Oscar answered any question we had about the car and Mr. Love made the purchase so smooth. I appreciate everything the did for us and we love our car!
Dustin Gardner
Mar 4, 2023
I purchased a car from AutoNation and had a great experience. My sales person Tad Savell was great helping me through the transactions with buying a car. He was very attentive and paid attention to what I was looking for I'm a vehicle. Thanks alot, I will definitely purchase another vehicle at this location. Thanks Tad ,you made my experience of purchasing a vehicle alot easier.
chaz lowe
Mar 3, 2023
Cruz was amazing and very helpful. watch out for finance Department whenever they said I manage to extending the warranty for 3 years is should be your choice if you want to buy a 4000 warranty .
Verenice Valente lorenzo
Mar 3, 2023
Maria Wiley was an absolute gem! She was very knowledgeable and helpful from the beginning. Great energy!! She most definitely will not let you leave unhappy..! You visit here, ask for Ms. Wiley!
Kwamie Jackson
Mar 2, 2023
I had a very pleasant experience here. The process was easy, and they made sure that everything was good to go. Will be shopping there more for my next vehicle.
Kennedy Little
Mar 1, 2023
Easy process. My GMC 2500 had some break issues, but found out it GMC's original pads that are the problem. The team at AutoNation did a great job doing everything they could do.
Keith Tyler
Feb 28, 2023
Great experience working with Jose. Seamless process
Jonathan Davis
Feb 24, 2023
So grateful for Oscar's help and patience! Getting me everything I needed. Along with Starr and Grant. They made this process easy & a breeze for me. Will definitely recommend them and this location to anyone in need of a car.
lex lex
Feb 23, 2023
I dealt with Jose Salazar who was extremely professional, knowledgeable, and courteous. He was sensitive to my time and made the experience, perfect. I would highly recommend him and this dealership! Thanks again Jose.
Peter
Feb 21, 2023
We purchased a car here yesterday. Our salesman and the finance staff were great. We had a good overall experience, except for one individual. His name was GRANT. He interjected himself into our conversation with another sales manager. GRANT was extremely rude, very abrasive and had an odd threatening demeanor. Other than that, everyone one else was patient and kind. I recommend this dealership, except for GRANT.
Stephanie Moseley
Feb 17, 2023
I purchased my f250 at Autonation usa Kennesaw and love it! They treated me like family! I was able to buy it off the Las Vegas location. Super easy and the truck was as they said it would be.
Grantshum8
Feb 16, 2023
The folks at ANUSA Kennesaw were great! They were super helpful. Would 100% recommend them. Especially recommend working with Nick, Grant and Jabari! They Made the whole process simple
NJ1990
Feb 15, 2023
Hands down the best car buying experience I have EVER had. I had the pleasure of working with Tad, he was great. He really took his time and answered all my questions and got me into the right car. Working with Star was a breath of fresh air. So easy and simple. Should have know her name is Star. Grant thank you for the welcome your team is exceptional.
Edward Lane
Feb 13, 2023
I drove over 2 hours. Was held up in traffic for another hour. Jacob and AutoNation made it well worth it! I purchased my vehicle and left satisfied. Great company. Will definitely recommend and shop with them again.
Melvin Frails
Feb 12, 2023
Cruz helped me finance my first car! I emailed my interest in one for the vehicles and received a call to schedule a test drive within a few hours. The process was very easy. Highly recommended.
Jalany Williams
Feb 11, 2023
Ricardo was great to work with! Very efficient and friendly. Definitely recommend this dealership!
Jennifer Lignitz
Feb 10, 2023
Great and easy experience!! Ask to see Oscar Bryant. He is very laid back and professional.
Jami and Trooper Smith
Feb 10, 2023
Great experience selling my car. Jose was very helpful and patient as I had to cancel a few times. I left something in my car after we were done and had to come back. He was already gone but called and took care of it for me. Great customer service!!!
Craig Wasden
Feb 10, 2023
I went in with a very low credit score and a low down-payment. Oscar Bryant made the experience easy. He was very professional and helpful. He took the time that was needed to get me in the car I wanted. I would recommend to anyone
Chasidy Pittman
Feb 9, 2023
Nick Pare was excellent- very knowledgeable and kind. Definitely ask for him when you go in looking for a car.
Nikki Dukes
Feb 4, 2023
Jacob was very helpful he didn't stop until I walked out with a car I appreciate the dedication provide to customers
demario roman
Feb 3, 2023
The staff were very helpful and patient, even staying open past closing to help me with my purchase.
Adrian Weathersby
Feb 2, 2023
Really great guys to work with and purchase from!
Adrian Weathersby
Feb 2, 2023
We had an excellent experience selling my mothers car. Jose provided excellent customer service even providing curbside assistance when he noticed my mother was using a walker!
VLH
Feb 1, 2023
Very laid back experience, salesmen not pushy and very easy to negotiate with. Good prices without all the extra stuff on top. Would buy from again.
Dylan Lewis
Jan 31, 2023
Mr. Jose Salazar is the best. Nice to deal with someone that knows what they are doing and does it quickly and efficiently.
Anthony Womack
Jan 30, 2023
Top tier professionals! It was worth the 2 1/2 hour drive. I made a great purchase and was well taken care of. The AutoNation USA Kennesaw team has a loyal customer. Will shop with them again and recommend family and friends!
MELVIN FRAILS
Jan 29, 2023
Tad Savell was a pleasure to work with from start to finish, we had a terrific experience the whole way through.
Moon C
Jan 28, 2023
I love this place and they worked everything out for my husband and his vehicle he wanted so badly and TAD made that happen along with his excellent team…thanks so much everyone
Heather Tucker
Jan 28, 2023
Tad was a great help. Really loving my 2015 Nissan Leaf S. If you're looking for a car, ask for Tad!
Bill Brooks
Jan 27, 2023
Very easy to work with, Oscar and Grant did a great job! No pressure and very laid back and the quality of care was excellent!
JM Hendrick
Jan 27, 2023
I want to thank Jacob Khan personally for being very patient and working hard for getting us into a car we loved and at the price that we are extremely satisfied with. Thank you to the rest of crew, Tad, Niroby, Dingle, and Jabari Love, as well for helping and working just as hard through the process.
Robin Harrold
Jan 26, 2023
Tad was a pleasure to deal with. Everything went smooth and I am happy with my purchase of a 2019 Ford Fusion. I like the "no-haggle" process of buying a car. I highly recommend AutoNatio USA -Kennesaw to anyone looking for a pre-owned vehicle!
David Griffin
Jan 26, 2023
Great experience with Tad and Oscar. In, out ezy peezy.
David J Griffin
Jan 22, 2023
My Husband and i saw a car online that we liked, decided to stop by here first just to check it out, we had our eye in another car at another dealership which we had already negotiated our trade in. But once we saw the car and price we decided to buy ours from Auto Nation. We had Oscar helping us out he was great we never felt pressured or taking advantage of they did their best to work out a deal with us and they did, We are super happy with our choice 😊 Thank you OSCAR!
Jenny Guemez
Jan 21, 2023
Ask for JOSE SALAZAR!!! He was was an amazing help. Thank you Auto Nation for buying my car
Domenica
Jan 18, 2023
Great people and great environment, Jose Salazar is the way to go💯
Victor Salazar
Jan 17, 2023
Sold my car and it was fast and smooth, professional people and very friendly! I was recommended to Jose Salazar and he was great!!
Sonia Esther Bonoso Campozano
Jan 17, 2023
The staff was friendly and attended my questions and requests. However, they were dishonest to give me the carpets of the car because they do not correspond to the model and they were dirty and they were put in the trunk so I would not notice it.
Carolina Salas
Jan 17, 2023
Great people and great environment, Jose Salazar is the way to go💯
Victor Oswaldo Salazar Espinoza
Jan 17, 2023
Sold my car and it was fast and smooth, professional people and very friendly! I was recommended to Jose Salazar and he was great!!
Sonia Bonoso
Jan 17, 2023
Jose nailed it when comes to customer service.
Shashi Reddy Sudini
Jan 16, 2023
Ask for Nick Pare. Excellent salesman. Greeted us politely and was very patient throughout the whole process. He showed us lots of options until we found the one for us.
osbaldo malvaez
Jan 15, 2023
Great experience all around. Everyone I spoke to from the salesperson, to the manager, and the financial guy were super nice and explained everything to me every step of the way. I've bought several cars before and this was by far the best experience I've ever had at a dealership. The General Manager even came out to introduce himself and thank me for coming in. Would highly recommend to anyone who is looking for a used car.
Invisible Man
Jan 14, 2023
Corry was fantastic in our search for a new vehicle. He was very friendly and made it an enjoyable process. Highly recommend :)
AubreyC
Jan 14, 2023
I had an amazing experience! The cutie pie Nick was soo helpful and made the whole process super easy. How often do you say you want a new car and find one the next day? He listened to my needs and was able to find the perfect car for what I need. Thank youuuu Nick!
doreen pierre
Jan 12, 2023
I've been car shopping for a bit. From my personal experience they either price their vehicle for every penny they might get or they seem shady and not worthy of the customers trust. This dealer was a breath of fresh air. Keon showed me the vehicles I wanted to see, he didn't push me to buy anything and he understood my situation. Fred helped me later on by making sure I was taken care of at the end of the day. Highly recommend. —2nd visit— Fantastic even the second time. I came to see if my first car choice was available but sadly it sold. They had a new Candy SE and gave me first dibs and adapted to all of my needs. Easy purchase and outstanding staff. Keep up the work. (The maintenance team took about 2hours to finish up my vehicle which seems a little outrageous to me)
Nic Smith
Jan 10, 2023
They were amazing help! It was my first time buying my own car from a dealership and they were extremely helpful and informative every step of the process. Nick and Oscar helped me tremendously and got me an great car for a great price!
Jack Wesselmann
Jan 6, 2023
Jacob was great
Joseph Brown
Jan 3, 2023
I have purchased many cars in my life. I have to say my most recent experience with Tad S. at AutoNation was one of the smoothest and cleanest transactions yet. I got exactly what I wanted and needed and it was all done quickly with great communication. Next time I need a vehicle I'm already sure where my first stop will be!
Colby Delaney
Dec 26, 2022
Do your homework. What a great experience. I sold my car to AutoNation. They paid me top dollar for it. So honest. When the GM asked to walk me outside after they had already looked at it and taken pictures, I thought "Great, this guy is going to act like my car isn't worth much and/or something is wrong with it." He walked around my car and said "There is nothing wrong with this car at all." I am very particular about my car being clean, staying away from the curb, etc. I know he paid me top dollar because I shopped my car around and sold it to them with confidence. Again, Do your homework. I WISH they had the car I was looking for because I would have much rather bought from them to be honest.
Samantha Young
Dec 16, 2022
Great experience - Nick Pare was great and we got a wonderful car at a fabulous price!
Dona Bowe
Dec 16, 2022
KEON HARRISON AND ALEX IS THE MAN YOU NEED TO SEE!!!!!! GREAT SALESMAN.
Daniel Campbell
Dec 13, 2022
Im rewriting my review to 5!! After speaking with the General Manager, he has taken care of all of my concerns!
Phoebe Doherty
Dec 9, 2022
I had a very great experience there had an awesome salesman Tad he's very pleasant to work with. The whole team at automation USA worked to help me get in my new vehicle!!!
Paul Linville
Dec 5, 2022
Best experience I've ever had looking for a car. I didn't up buying but the staff was honest and transparent and they'll be my first stop every time I look for a car. Specifically look for Nickolas Pare he was the salesman that helped me out. I highly recommend starting your car search here.
Colby Weldon
Dec 2, 2022
Jose was very friendly and efficient he made the process go very smooth. Big thanks to Jose for calling me to come in for an appraisal. A++++
Ernest Simpson
Dec 1, 2022
ASK FOR FATIMA WHEN YOU GO! This car dealership gave me the best experience ever. I'm young and first time buyer. They didn't pressure me into anything I didn't want. Fatima was biggest help! Once I got the car 4 days later I was able to come back and get new brakes.
tavasia johnson
Nov 25, 2022
I ended up at the wrong dealership while going to purchase a truck. I typed the wrong address and it took me to auto nation. I had no expectation of finding the truck that I needed. However, Nick was able to put me in a truck better than the one I needed and the price was unbelievably reasonable. Great customer service and great vibes. I'd definitely come back to make another purchase ‼️ and I can't forget the sales manager Grant, awesome group of guys.
Antonio Dinkins
Nov 21, 2022
AutoNation is the best place to shop for your car, best staff, good customer service, Savell you are the best,,.. you welcomed us and gave us the best service and to Jabari thank you for a good deal.
Jennifer Orire
Nov 19, 2022
Worked with Tad at the Kennesaw location and was very impressed with his professionalism and quick response to all my needs. Additionally , Tad listened and did not pressure me In any way. I ended up buying a great used Audi Q5 and very happy. Their pricing was extremely competitive right up front. highly recommended!!! Ask for Tad.
Jim Olson
Nov 18, 2022
Jose Salazar Bonoso was a huge help with the process. Highly recommended.
Kurt Rustle
Nov 14, 2022
We had bought a 2008 Saturn Vue for my 17 year old son. Unfortunately, on the 7th day the car threw a code, the engine light came on, the dash board was flashing and the speedometer was bouncing up and back. The car would also not go over 5 miles an hour. I contacted the Autonation to find out what my options where. After bringing it to the GM dealer and finding out that they saw the car as unrepairable with a fatal electrical issue, Autonation and I came to an agreement and they did the right thing and took the car back with a full refund. Thank you Autonation.
Arthur Rentz
Nov 14, 2022
Fatima was very awesome! Very patient with me and helpful. She made my experience very easy. Thank you for helping me with my vehicle purchase. If you're in need of a vehicle, please go see her!
Joyshell Hill
Nov 12, 2022
Tad and team worked until it was dark to secure me the best offer they could find and made the entire process very easy and helpful. Not like your "typical car dealership experience", was very pleased.
Matt Benton
Nov 9, 2022
AutoNation USA in Kennesaw take pride in providing a excellent customer service, in a family-like atmosphere. Go see them for your next vehicle!
Nick Pare
Nov 7, 2022
Billy did a great job. Worked hard for me, friendly and upbeat. Glad i was his first sale here. Philly Philly
Cody Lingerfelt
Nov 2, 2022
I haven't bought a car on my own in awhile. The crew at Autonation USA made it an awesome experience. Thank you Oscar Bryant for all your help! You made it a lot easier.
Christine eller
Oct 31, 2022
My family and I were turned down at a lot of other places, even on that same street but the team treated us so well. They stayed past closing to help, worked out an incredible deal and finance plan for us, and got me in a 2016 within a few hours. Shoutout to the manager, Nick, Law and the entire staff for doing their best and some.
Habib Conteh
Oct 29, 2022
This place is the best if you are looking for a pre-owned car the salespeople Fatima Williams and Nicholas pare were the best they went the extra mile to get me a good deal and the finance guy as well thank you, guys.
mesay assefa
Oct 26, 2022
Thanks for a job well williams evelyn done, I have been trading manually and hardly make money until i was introduced to you, I never thought of gaining or having a stress free trading experience, I seriously don't know how to appreciate you ma'am. With just $1000 which i invested you turned into $12,650 in just 7days of trading, please keep on doing good deeds. If you are interested in trading Forex/Cryptocurrency,get in touch with williams evelyn through her social media accounts below. Whatsapp: +17606711538 Email: williamsevelyn2300@gmail.com
Ikechukwu Kalu
Oct 23, 2022
AWESOME DEALERSHIP!!! I would like to give a huge shout out to Tad Savell and the other crew members for the patience they had with us. Tad is a very friendly, nice, kind, and patient guy. He will get you the car that you've always wanted but you never knew. Super positive attitude with everything he does. According to him, "Being negative never helps." We found a car that we did not even knew we wanted! Really love this place and make sure when you go to ask for a man named Tad Savell.
Steven Saad
Oct 22, 2022
Very good and professional service, would recommend to anyone. Thank you very much salesperson Tad.
Mike Hopkins
Oct 15, 2022
Although the vehicle I was looking at turned out not to be the car for me, Fatima bent over backwards to get me all of the videos and photos I requested. I would work with her again anytime.
Shawn Baker
Oct 14, 2022
I honestly had THE best experience purchasing a used luxury vehicle that I've EVER had. It was like I received a personal concierge team. Tad, Grant, and Jabari all went above and beyond to not just meet, but far exceed my expectations. I have to admit that when I made an appointment with Tad for a test drive, I had other appointments lined up back-to-back to try and gauge what type of car would best meet my needs. I test-drove the car, but I really didn't like it at all. Mind you, all of their cars are of top-notch quality, but that particular one was not for me. I was ready to leave to get to my other appointments, but there was a car that caught my interest and I was allowed to test drive it. I fell in love and my team was determined to get me in that ride. I didn't plan to purchase a car, nor did I initially plan on trading in my car, but Grant provided an offer that I would have been a fool not to take. I took the offer AND decided to buy the car. I was offered financing through their lenders, but initially decided to to try my credit union. Autonation's lenders beat my credit union's APR by four percentage points. Jabari walked me through the process, ensured that I was covered with an extended bumper-to-bumper warranty, GAP insurance, and a routine maintenance package. I was also informed that if I had buyer's remorse, I had a full 90 days to return with no questions. But I will not be returning this car. I am currently driving a very nice high-quality, pre-owned luxury vehicle with low mileage. I don't have even one complaint...honestly, I walked away feeling like I just got the deal of a lifetime. Autonation's Kennesaw Reps are THE BEST, even better than C****x. If you're searching for excellent customer service, positive interactions, and no-haggle, yet affordable pricing on the TOP luxury vehicles, look no further. I would recommend them to any and everybody. If I could give them 10 stars, I would. I'll be back with my husband and son.
Daphine Harris
Oct 14, 2022
Awesome experience with sales associate Tad, NO pressure and extremely patient. I would definitely recommend.
Pamela Duke
Oct 9, 2022
Tad was a great salesman and was efficient with finding my mother a new vehicle.
Dimitrius Duke
Oct 9, 2022
I received great service yesterday at Auto Nation in Kennesaw. Fatima was awesome and the other team members were great with helping me with finding a car and processing. Fatima gave me insight on the car details and assisted me on the test drive. During that time another team member contacted the bank, searched for cars and prepared documents. I signed documents with another team member who answered any remaining questions. Great service! I'm excited about my new car!!
Amanda M.
Oct 9, 2022
Amazing environment, great people, amazing and vast selection⭐️ totally recommend💯
Jose Francisco Salazar Bonoso
Oct 8, 2022
Nick was an excellent salesman and answered any questions and everyone else was super friendly. After it was said and done I walked out with a wonderful vehicle and a great experience. Definitely recommend.
Rebecca Caviness
Oct 7, 2022
Outstanding dealership that will treat you like family. Welcome to AutoNation USA Kennesaw!
Grant Shumate
Oct 7, 2022
I went to AutoNations USA to sell my vehicle today and had an amazing experience with a gentlemen named Jose Salazar from the We'll buy your car department! He was very professional, easy going and made the process a breeze! I've never had a better experience than at this dealership. It was so nice and the atmosphere was great, very welcoming and I will definitely be going back for any future endeavors! My friends, family and colleagues will hear about the great experience I had not only with the dealership but especially with Jose Salazar!
griselle fonseca
Oct 4, 2022
I cannot believe how fast and easy selling my vehicle was, Jose Salazar helped me with everything, answered all my questions, he was honest and transparent, If i could, I'd give him 10⭐️
Lil Xxenno
Oct 4, 2022
Excelente service, sold my vehicle to AutoNation USA, Jose Salazar did everything for me, I had my check in like an hour, I didn't believe him at first but he didn't lie 10/10
Layer Lex
Oct 4, 2022
If you are looking for a fast and great experience selling your used vehicle definitely ask for Jose Salazar! He was professional, courteous and knowledgeable! Not only was the process easy but I got a check for my vehicle the same day which was awesome! He went above and beyond to help me sell my vehicle and find something better for my family which I was very thankful for. He made sure I understood the process, features of the vehicle and that I walked away happy he's the BEST! I'd also like to thank Jabari in finance who was also very professional and thorough with explaining our monthly payments, Gap, etc. If you want a great car selling or buying experience with genuine people and a quick process then you need to go down to Autonations USA in Kennesaw!
Kasandra Mieles
Oct 4, 2022
Ms. Fatima Williams is the "Go To" Sales Associate at AutoNation in Kennesaw! She has an honest and personable Spirit that makes the sometimes stressful car buying experience less stressful! She graciously helped my daughter find a comfortable replacement vehicle with no pressure to buy. Thank You Fatima!
Robert Reid
Oct 2, 2022
I love Fatima!! She was awesome and she was soo patient with me and fininding my dream car! She had such a lovely personality and didn't rush me to find the car that I love!! Thank you sooo much Fatima! If y'all are ever looking to come to AutoNation Kennesaw, PLEASE ask for her! ❤️❤️❤️
Nadia Smith
Sep 29, 2022
A beautiful building that has a team that really cares about customer experience. Low pressure sales from everyone you'll interact with. They seem to start with a mentality of "how can I help?" and go from there.
Chris Conrey
Sep 29, 2022
Andrea worked hard and diligently to put me in the car I wanted. Everything was effortless and everyone enjoys what they do at this dealership.
David And Bridget Gibson
Sep 25, 2022
Fatima was extremely helpful in the process of me acquiring my new car!
Grn Schloesslin
Sep 24, 2022
Great service here, personable service from Fatima Williams and explaining options and financial implications of everything. It's one thing to buy a car and one thing to buy it stress free
joel phillipe jr
Sep 22, 2022
fatima was such a great help she deserves a raise !!!!
Adrianna Thomas
Sep 17, 2022
The service was absolutely flawless. They were very courteous and and. It overbearing. A++
Lazaro Villafranca
Sep 6, 2022
Amazing selection. Very easy to work with.
colin rundell
Aug 31, 2022
Great Selection, New Dealership , Great atmosphere, Great Location. The price you see is the price you pay. No Back and forth uncomfortable negotiations. I recommend.
Mohamed Elkhattabi
Aug 25, 2022
AutoNationUSA Kennesaw is a great place to buy a quality used car. All vehicles are 1price, so the price you see in person or online is the price you pay. NO haggling! They also come with a 5 day money back guarantee. Every vehicle is also inspected and you can see the vehicle history report for worry free buying. Looking to sell your current vehicle? They will by that too and either get a check on the spot or a deposit in Zelle. Check it out
Brian Free
Aug 5, 2022
More
Show next 5 Reviews
Shop By Used Car Brand in Kennesaw, GA at AutoNation USA Kennesaw
Top Used Models For Sale in Kennesaw, GA
Our Commitment To You
1. Quality Cars at Guaranteed Prices - The price you see is the guaranteed price you get-online or in person. No haggling. This takes the pressure off you-and our sales associates.
2. AutoNation USA Worry-Free Pledge - Each pre-owned vehicle comes with a 125-step inspection process and a Money-Back Guarantee*.
3. A Happy Sales Force - Remember how we told you our no-haggle, guaranteed prices take the pressure off you - and our sales associates. This frees up our sales force to focus on other things - like answering all your questions and providing you with all available resources needed to ensure your next pre-owned vehicle purchase is your best one yet.
4. Know Before You Go - You don't have to wait at the car dealership as long. We've made it easy for you to do all your research online first with our extensive pre-owned car and truck inventory. Click the 'Find A Car' button and you can search by year, make, model, body style, price, and compare multiple vehicles at once.
5. Turn Your Car Into Cash - Get an offer on your current car in about 30 minutes and take up to seven days to decide if you want to sell it, with no obligation. Good at any AutoNation store.
*Money-Back Guarantee is valid for 5 days or 250 miles, whichever comes first. Subject to certain terms and conditions.
AutoNation USA Kennesaw, GA