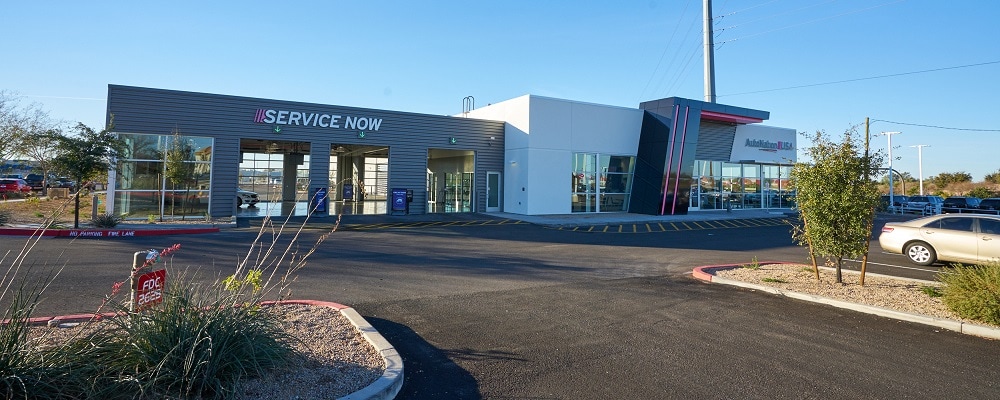 Check Out Our Car Dealership Home Delivery Service in Phoenix, AZ
Are you looking to shop and purchase a reliable used car, truck or SUV the easy way? For pre-owned car buyers in Phoenix who are searching for a simple and convenient car buying and delivery process, AutoNation USA of Phoenix not only has a standout selection of low-mileage used vehicles to pick from, but we'll deliver your future car right to your home driveway.
Our pre-owned car buying and home delivery process is extremely convenient, and it's designed to save our customers the time, hassle, and money of picking up their vehicle on their own. For prospecting car buyers who may not be able to reach our dealership, don't worry at all when the time comes to receive your new car. If you're within a 250-mile radius of our Phoenix dealership, we'll bring your vehicle to you for free!

We want nothing more than for our customers to undergo a pleasant car shopping experience and we make financing a used car in Phoenix quick and simple. After we drop your car off at your home residence, you'll have a five-day money back guarantee if you're not completely satisfied with the car choice you made. Then we'll come back to pick it up to save you the hassle of driving the long-distance to our dealership. We set our distant car shoppers up for success and buying a like-new car from afar is now easier than ever!
Shop Reliable Used Cars in Phoenix, and We'll Deliver Your Next Car!
If you wish to learn more about the AutoNation USA of Phoenix car delivery program, feel free to give our used car dealership a call at (623)295.0430, and we'll gladly go over the process and your future car purchase when you're ready to commit. We can't wait to get started on your car buying journey, and we look forward to hearing from you soon!
Home delivery is available in Arizona within 250 miles of downtown Phoenix.