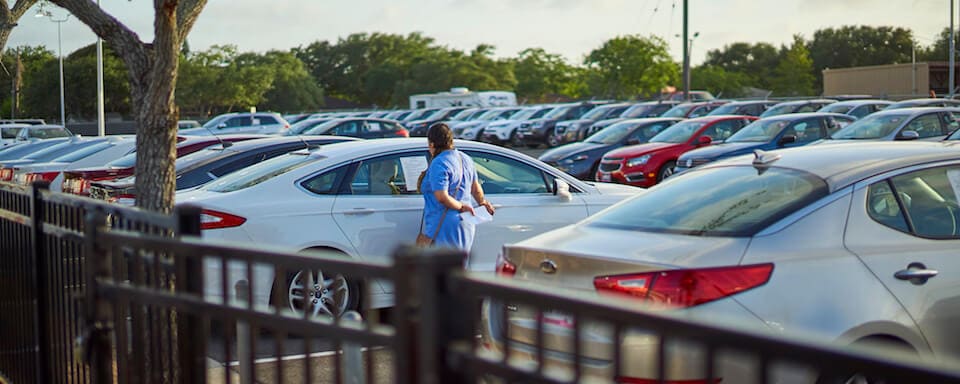 AutoNation USA's Guide To Buying The Right Used Vehicle
AutoNation USA is the place to find the
best car deals
on used vehicles. Our staff members are quick to help and eager to point you in the right direction. But for those of you hunting for advice behind the screen of your mobile device or computer, this is the used car buyer's guide for you. Take a look at our 3 tips for buying a used car and visit the AutoNation USA location near you.
Tip #1 - Know Your Needs & Your Numbers
Do you know what you need, and how much you can afford? 
Consider your lifestyle
. If you're regularly hauling children from Point A to Point B, you may be looking at a truck or an SUV. How about a hybrid sedan for commuting to and from work?
Know your needs.
Once you've identified the style of vehicle you're interested in, figuring out your preferred brand comes a little easier. Compare vehicles in the category of your choice to see what you enjoy the most. Don't know what's right for you? Stop in and speak to an AutoNation USA associate for help in choosing a vehicle that fits your needs. We can help you make the right decision for your busy lifestyle.
Tip #2 - Test Drive Your Top Vehicle Choices
Once you've established what type of vehicle you want, come in for a test drive. We stock used vehicles from all the top brands. Test drive all of the vehicles that you may be interested in, and take a friend or family member with you when you do. They'll be able to give you a passenger's perspective- and some good company. Our sales associates will also be by your side to answer your questions. They can help you explore your preferred vehicles as well as ones you may not have already thought of.
Tip #3 - Drive It Home
When it comes to actually buying the used car of your choice, AutoNation USA associates are ready and waiting to help you formulate the plan that works best for you. They will sit down with you and
explain different
available financial options
. Once you've mapped out your payment strategy, enjoy the most satisfying part of buying any car: driving it home. After the sale we'll be here for you. AutoNation USA also includes a Service Center that is staffed with professional ASE-Certified technicians. AutoNation USA helps you to find and buy your car, but we also want to make sure that you get to enjoy the full extent of that car for as long as possible. Don't hesitate to drop by at any time, or give us a call to schedule an appointment.