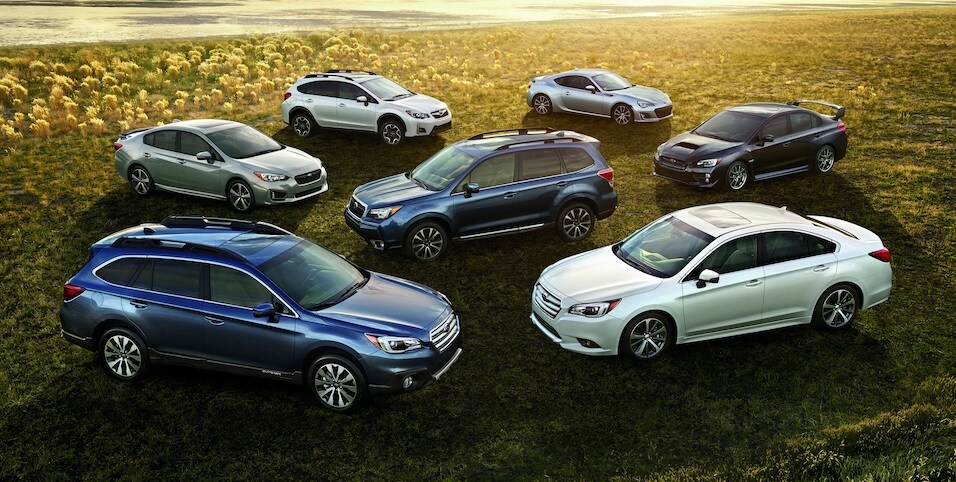 Quality Used Subaru SUV and Car Options in Houston 
If you're looking for a used Subaru model in the Houston area then you don't have to look far! Our dealership is located near Burns Original BBQ. We are right next to NationWide Trailers and we have an entire inventory of used Subaru models that you are sure to love. 
Our Subaru inventory ranges to various models, trim levels, years, colors and more. This gives you a plethora of car-buying options and allows you to find the exact model that you want. Are you a parent that often finds themselves driving to the Houston Zoo? Consider a used Subaru SUV. Whether you want the off-road centric Subaru Outback or the spacious Subaru Ascent, our team can help you narrow down your choices to the ideal used SUV for your lifestyle.
Used Subaru Sedan Options
Are you a teen driver in the market for a car that can get you home from the University of St. Thomas or the University of Houston? Consider a used Subaru sedan! Whether you're interested in a used Subaru Impreza or a Subaru WRX, our prices are always competitive and the vehicles are always selected based on quality. 
If you're looking to save on your quest for speed then ask about the availability of our Subaru WRX STi inventory. With one of these in your driveway, you are sure to make your neighbor jealous. This is the kind of car you want to take on I-69 or I-10 because it has such power under the hood.
Test Drive A Used Subaru near Houston Today!
Whether you are interested in a Subaru BRZ or a Subaru Forester, stop by our dealership. Our team is happy to explain some of the nuanced differences between each of our used Subaru models. They can even schedule you for a test drive so you can take a loop around the North Shepherd Manor and Waynecrest Place areas and test out its handling, performance and more.