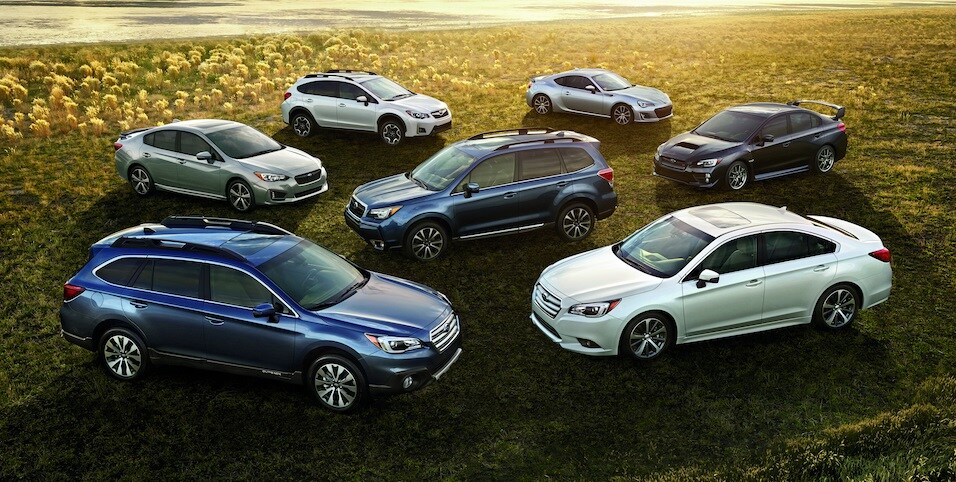 Phoenix Drivers Can Take Advantage of Our Used Subaru Inventory
Do you enjoy getting a fair deal on a used Subaru in the Phoenix area? Well, you're going to love our dealership. We have a wide selection of Subaru models available for Phoenix drivers. These models range from popular used sedan, used SUV and even used coupe options.
Our Subaru sedan options are engineered to last. Most folks only think of the Subaru Impreza but we may also have a number of Subaru WRX and Subaru WRX STi options available. If a used Subaru SUV is more your style then ask about the availability of our Subaru Forester, Subaru Outback and Subaru Ascent models.
Each one of these used Subaru options comes with their own set of advantages. To learn more about each of these models, call or stop by our dealership today. One of our friendly staff members will be happy to answer any questions that you may have. If you are concerned about buying a used Subaru in the Phoenix area, then check out a few of the advantages of buying used below.
Lower Sticker Price: A new car tends to cost more than its used counterpart. That means that you will pay less for a used Subaru and experience instant savings in the car-buying journey.
More Car-Buying Options: It doesn't matter if you live in Tierra Linda or Palm Heights, everyone likes having options. Since a used car costs less than a new one, there are more options on which one to buy. It may even mean that you can afford that higher trim level that was just out of your budget when you considered buying it new.
Lower Rate of Depreciation: When you drive a new car off of the lot then it instantly loses a significant amount of value. The same isn't true of a used vehicle. That means that you can retain more of your investment and have a better trade-in experience, if you don't decide to give the vehicle to your San Antonio Can High School driver.
Speak to Our Team About Purchasing a Used Subaru from the Phoenix Area
If you are interested in learning more about any of these vehicles then call or stop by and we can schedule you for a test drive. This allows you to get in the driver's seat and truly see if it is the right car for you!